11.12.2017 Perfect Ending at the Double 11 Festival 2017
Source:News Date:2018-05-31Hits:
Navarch increased sales over last year
Dog food category at Tmall.com
Navarch has won the sales championship for the 5-consecutive year
Thank you so much for your support
See you next year!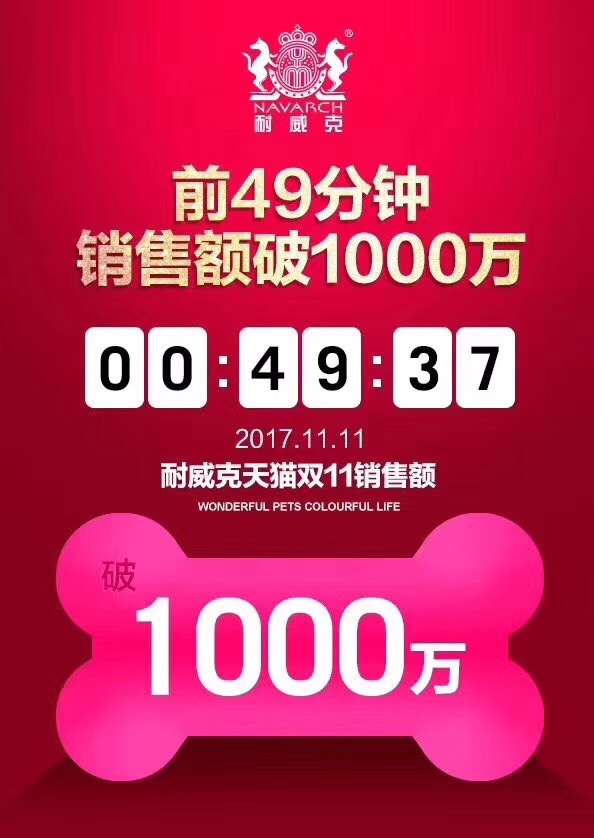 00:49:37 Sales 10 million RMB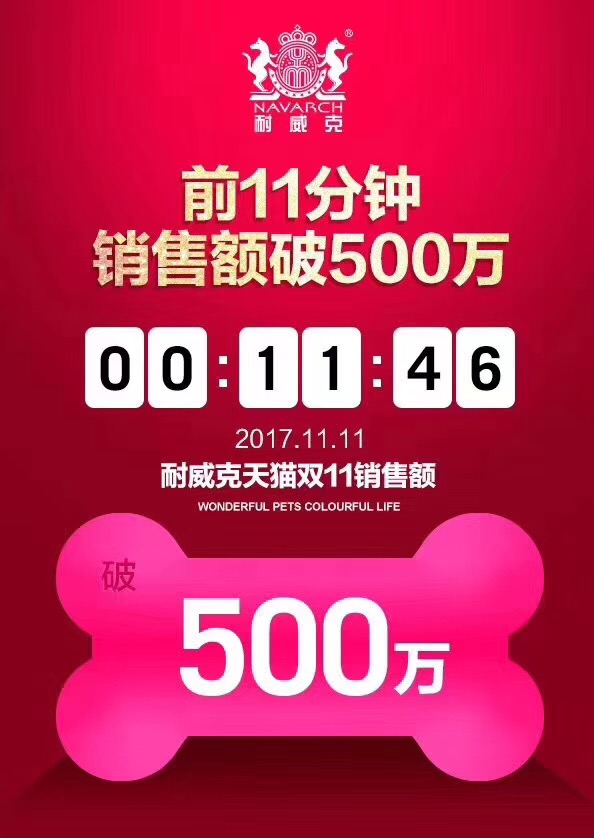 00:11:46 Sales over 5 million RMB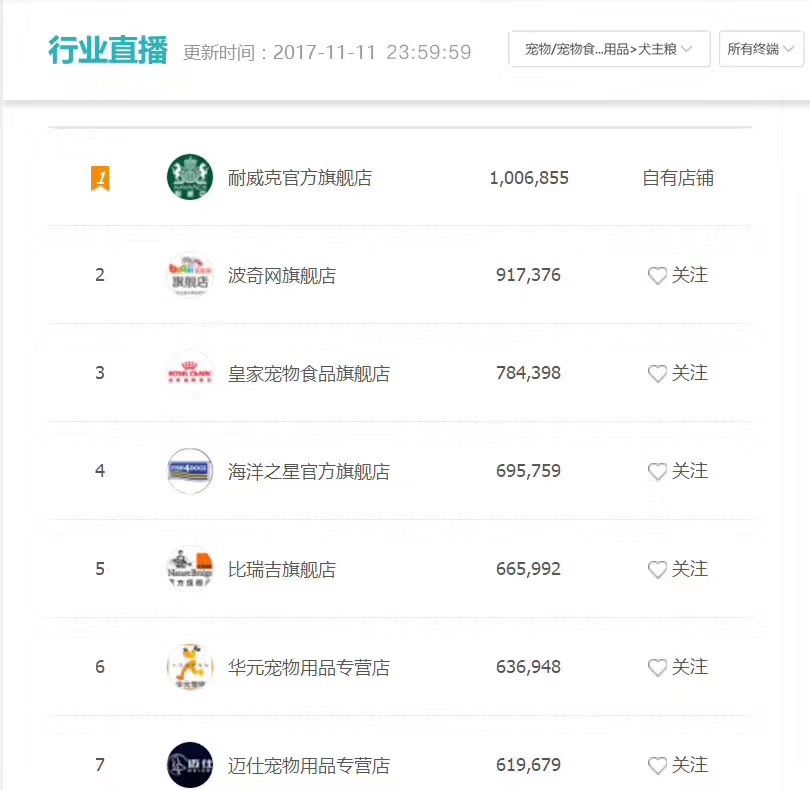 Top Online Flagship Store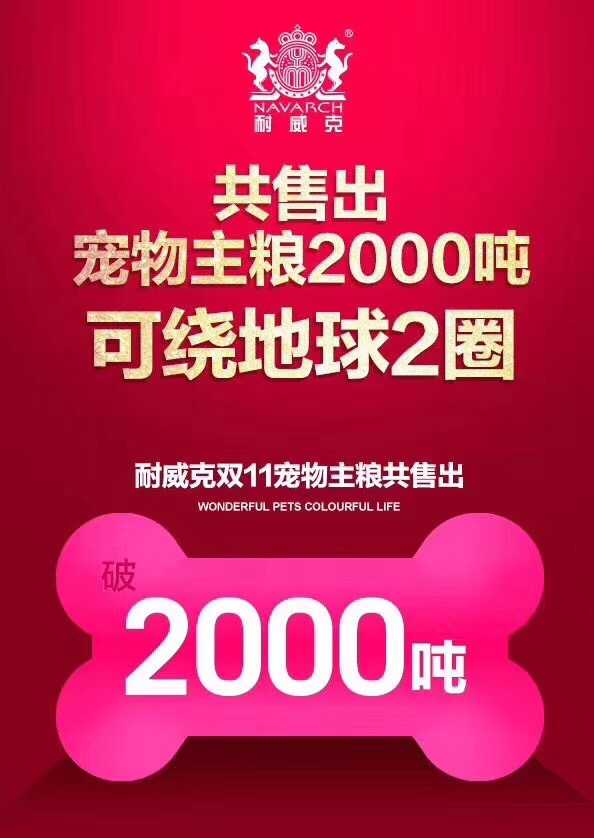 On 11.11. 2017 Sold over 2000 ton dog food.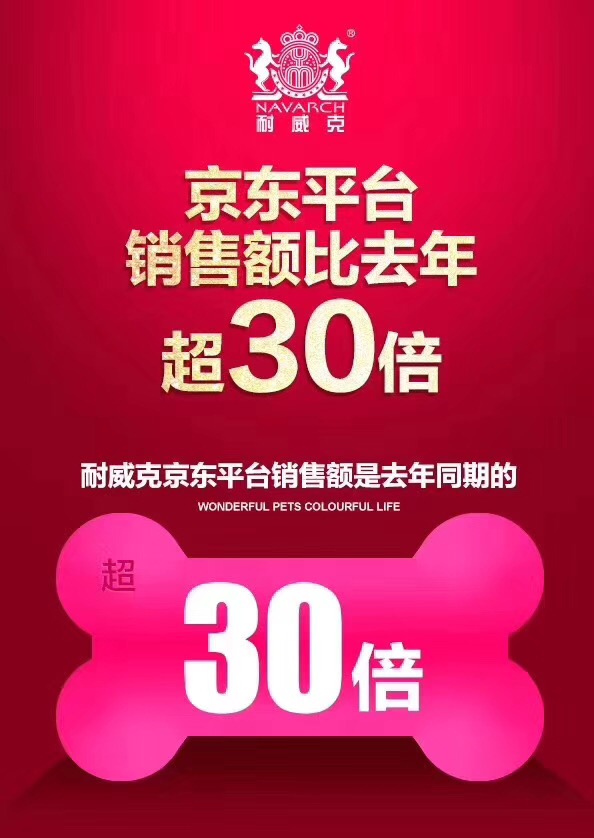 JD.com ecommerce platform sales increased over 300%
23:59:59 Top sales of dog food for the 5th consecutive year
Navarch Petcare · Wonderful Pets, Colorful Life!